Home Firearm Safety Course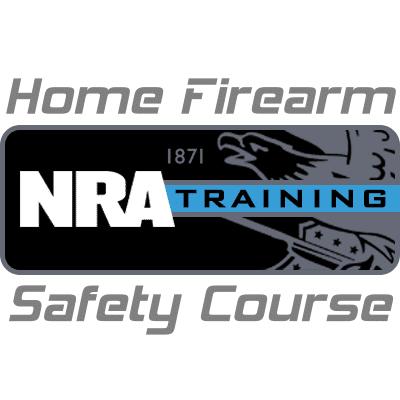 | | |
| --- | --- |
| Available | In Store |
| MSRP | $7500 |
Home Firearm Safety Course
COURSE DESCRIPTION: This is an entry-level non-shooting course taught in the classroom only. This four-hour course teaches the basic knowledge, skills, and attitude for safe gun. Students are taught NRA's three rules for safe gun handling; primary causes of firearm accidents; firearm parts; how to unload certain action types; ammunition components; cleaning; care; safe storage of firearms in the home; and the benefits of becoming an active participant in the shooting sports.

COURSE MATERIALS: Students will receive the NRA Home Firearm Safety handbook, NRA Gun Safety Rules brochure, and course completion certificate. Students only need to bring note-taking material.

PRE-REQUISITES: There are no required or recommended pre-requisites to attend this course. This course is a required pre-requisite for the NRA Home Firearm Safety Instructor Course.

AGE REQUIREMENTS: Class is designed for students 10 years of age and older. All students should be able to sit through the class without distracting other students and follow safe gun handling rules (this applies to adults too!). Age-appropriate Eddie Eagle gun safety material is available for take home for younger children.

CCW APPROVED: Successful completion of this course demonstrates competence with a firearm per A.R.S. 13-3112 and qualifies the adult student to apply for an Arizona Concealed Weapons Permit (CWP), if desired.

COST OF COURSE: Is per household and includes one copy of the course handbook. However, each household member must register separately through the NRA registration link below.

CLASS SCHEDULE AND REGISTRATION:
This class is offered on a variety of days and times. Click here to view schedule or to register.
Item Info
| | |
| --- | --- |
| Item | Available In Store |
| UPC | 041911141253 |
| Brand | National Rifle Association |
| Model | Home Firearm Safety |
| Mfg No | NR40830ES14125K |